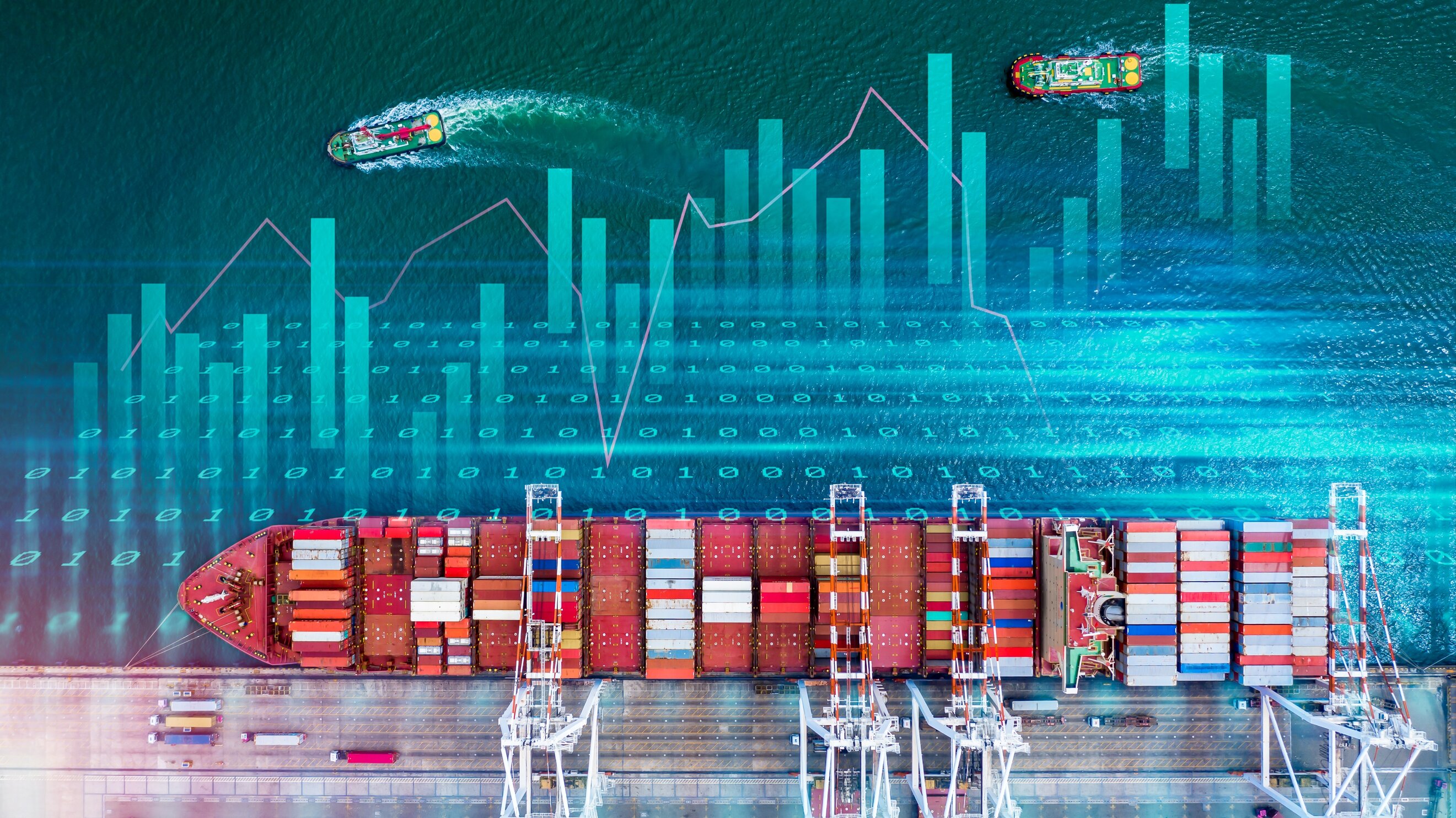 Unlocking opportunities with import financing: A beginners guide
The African region awaits entrepreneurs who are ready to make their mark. Proven in 2022 by a 15.5 percent growth in merchandise imports to US$706 billion, the thriving import market spans significantly from fruits, chia seeds and even to urea. This diversity in commodities points to the testament that is Africa's business potential. Where the key to unlocking these opportunities lies in understanding import financing and leveraging instruments tailored towards the current African market. This guide will introduce you to the concepts of import financing, with an emphasis on organisations that specialise in this field, such as Afreximbank and ATEX.
Understanding Import Financing: An Introduction
When a gap exists between the purchase of goods from a seller and the receipt of payment from a buyer, credit and financial services can be facilitated through import financing to help complete these transactions. This becomes an essential tool for businesses dealing in commodities, such as importers of fruits, rice, and fertilisers. Whether it's financing the purchase of raw materials or finished goods, the purpose of import financing is to ensure that the trade keeps flowing, even when funds are tied up. As you can see, in the African region, this is not just a mere business choice; it's a lifeline for the communities that rely on these goods.
Why It Matters for African Entrepreneurs, Business Owners, and How do they Work?
For the burgeoning African entrepreneur, providing essential liquidity and the ability to diversify their product lines is what matters most. As an import-heavy continent, leveraging financing solutions can help many small businesses expand their reach and capabilities. In this context, understanding the existing financial products becomes crucial. So how do they work? Unlike traditional loans, import financing solutions are designed to support the unique needs and challenges of global trade. It can't be described as one monolithic option but an array of custom solutions to help solve your finance import issues. Therefore, to fully understand the potential of import financing, it's essential to delve into the products and strategies that are readily available. Some potential solutions are introduced below, and more custom options for your business can be found in our Trade finance solutions for Africa article. An import loan is one example of a short-term credit that empowers businesses to buy essential goods like food, fruits, and other commodities without immediate payment. Such a structure ensures that companies have the flexibility to expand without financial constraints. With partners like Afreximbank (African Export-Import Bank) and ATEX (African Trade Exchange), these loans are tailored to support your business needs. Alternatively, the provision of Letters of Credit (LCs) by financial institutions works by guaranteeing the commitment of payment to sellers while ensuring the delivery of goods to buyers. This dual assurance creates a safety net for smooth and reliable transactions. Another option is the use of Trade Credit Insurance. Its significance lies in the ability to protect against potential default by foreign buyers. Whether dealing with imported cashews or managing a network of honey buyers, this tool provides the confidence to extend credit and grow without undue risks.
Afreximbank: A Catalyst for African Trade
So how can we tap into these opportunities? A pivotal player in African import financing is the African Export-Import Bank (Afreximbank) which has played an indispensable role in boosting African trade by providing import finance solutions. In doing so, they are reducing barriers to the global market. With its diverse range of products (import loans and credit facilities and more), Afreximbank assists a wide range of African sectors agriculture, manufacturing, tourism, healthcare and mining. Ensuring that entrepreneurs have the financial backing needed to thrive. Organisations like these ensure that you as an entrepreneur, have access to import loans, trade credit insurance, and other vital resources to finance your imports. Under their Dual Recourse Facilities solution, Afreximbank offers a "Factoring and Receivables Management Facility" programme. Suitable for, but not limited to, Medium-sized African exporters in non-traditional export businesses such as horticulture, handicrafts and manufacturing. Just one of many finance solutions offered, it enables African and non-African exporters of eligible Items into the intra-African trade arena. Through this, the bank also encourages import factoring as an alternative option, where Afreximbank helps African importers to import goods without establishing Letters of Credit. In this dynamic ecosystem, the African Export-Import Bank (Afreximbank) emerges as a cornerstone of finance support, signified by its most recent fertiliser workshop with the West African Fertilizer Association (WAFA). This three-day primer displayed how regional actors could improve the cost and availability of fertilisers by accessing these finance solutions by joining supported platforms like ATEX. Therefore for new entrepreneurs, Afreximbank and its strategies aim to ensure various finance solutions that protect import buyers, enabling a reliable flow of goods into the African market. It's this commitment to nurturing relationships with buyers that will facilitate the broader mission of growing your business and various other sectors within the economy.
ATEX: Bridging the Gap for B2B and B2G Trade
Among the companies taking advantage of Afreximbank's offerings is ATEX. As a leading B2B and B2G seller of commodities, we make our mark by providing tailor-made import financing solutions. Our approach is grounded in understanding the unique needs of individual businesses, whether they are chicken or chia seeds buyers. Furthermore, through strategic alignment with the principles laid out by Afreximbank, ATEX has been instrumental in lowering the barrier to trade for many African businesses by offering a secure digital marketplace tailored towards the business owner. Unlike traditional financiers, our contained understanding of the buyer-seller market dynamic, coupled with our innovative financing solutions, have made us a preferred partner for 915 trusted entities dealing in imported food, imported fertilisers, and other vital commodities. Therefore, keeping in line with Afreximbank's goals, at ATEX, we specifically tailor solutions towards small, medium and larger African businesses. We do this to tap into underserved markets which lack vital access to import finance solutions.
How to access ATEX finance solutions
Once signed and onboarded to our platform, Your business can gain access to import finance solutions by assessing its financing eligibility through our pre-screening form. Here you will also find the possible solutions that are at your disposal. Such as a Letter of Credit Issuance for direct lending opportunities, a Letter of Credit confirmation if you are not eligible for Afreximbank's direct lending and loans for costs related to other trade activities. Evidently, at ATEX, we emphasise a focus on nurturing and supporting the African business community through services that extend beyond mere trade transactions and expand into financing. These bespoke solutions tap into and reflect a deep understanding of the unique challenges present within the continent. Therefore whether it's helping sugar importers expand their reach or guiding fertiliser buyers through complex international transactions, ATEX's role transcends traditional finance solutions. Inspiring Growth and Building Success Import financing is more than a financial product; it's a tool of growth that helps businesses progress toward success. Where the growth and success of African trade hinges on innovative financial solutions and strategic partnerships. Afreximbank and ATEX have shown that the tools are there – what is needed is the vision and the entrepreneurial spirit to use them effectively. Whether dealing with chia seeds buyers or import urea projects, the tools are available, the support is robust, and the market is ready. Therefore, untapped markets must embrace these opportunities to build something remarkable and to embrace the future; these opportunities must be harnessed through import financing. If you would like to explore the financing options provided by ATEX, please get in touch with us at financing@atex.africa